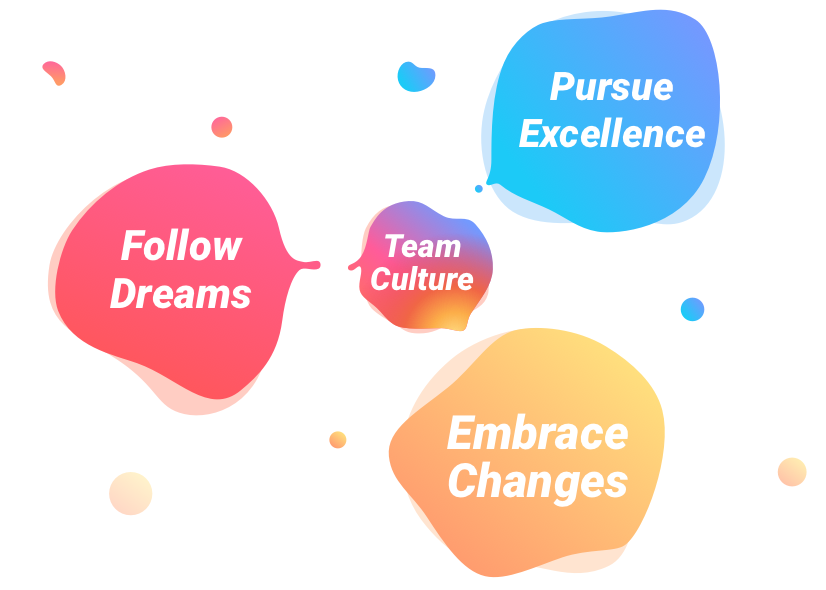 Shenzhen AOE Network Technology is committed to providing the best artificial intelligence interactive experience for users around the world. The core product is the first multi-language input tool that focuses on cloud translation and personalized search. It now supports more than 80 languages. On the line of APP, the company leaped to the top of the personalized ranking of Google PLAY France in the week. At present, the global users have exceeded 15 million.
The company consists of a group of young teams with high academic qualifications and working experience in large international companies. It has accumulated more than 10 years in mobile development, cloud servers, and big data. The company has always attached importance to the research and innovation of technology. While continuously attracting high-quality talented people, it also maintains a good business strategic cooperation relationship with well-known overseas mobile phone manufacturers.
We have a great sailing goal and we will grow our team all the way. Encourage employees to charge and learn, hold regular team developments, hold industry seminars, and internal sharing sessions with employees. There are also harmonious working atmospheres, flexible work, rich snacks, organized sports, and other benefits. Expect every employee to sail with a clear goal on AOE!